Michael Allman
Chair
Michael (Mike) and the Allman family have been at Angelus Academy since the founding of our school. Prior to his retirement in August 2016, Mike worked in a shipbuilding program office for the U.S. Navy. In this position he was responsible for the construction of U.S. Navy ships in Marinette, WI and Mobile, AL. Mike and his wife, Sally, continue to be actively involved with Angelus long after their three daughters attended. Mike has worked with the Gala committee, volunteers as a substitute teacher, and helps out as a recess monitor. His daughter, Hannah, serves as the third grade teacher at Angelus – the first alumna to return to Angelus as a full-time classroom teacher. Mike and his family are active parishioners at St. Raymond of Penafort Catholic Church in Springfield.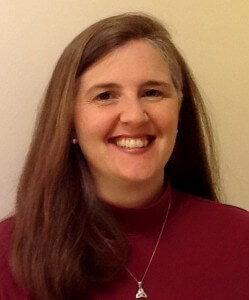 Jody Mondoro
Secretary
Jody Mondoro is a native of Northern Virginia and a graduate of Bishop O'Connell High School. She received a BA in History and Education from the College of William and Mary and taught in the Diocese of Arlington for three years before deciding to stop teaching full-time and stay home with her children. For eleven years she worked developing and directing the Little Messengers Preschool Program. She currently homeschools her children and teaches a variety of homeschool co-op classes as well. Jody has been a member of the Women's Apostolate to Youth for many years and has been involved with Angelus Academy from its inception. She, her husband and eight children are parishioners of St. Elizabeth Ann Seton parish in Lake Ridge, VA.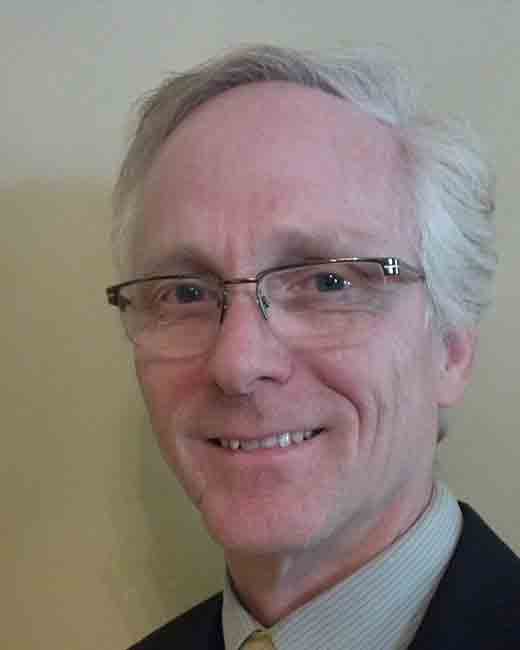 Vincent Drouillard
Vince Drouillard and his wife Nelly have four sons, one of whom attended Angelus Academy for nine years. They appreciate that Angelus provides a superb formation in the Catholic faith and prepares students for a rigorous academic curriculum in high school. Vince received his undergraduate degree in Aerospace Engineering from the U.S. Naval Academy and a Masters Degree in Business Administration from the University of Phoenix. Currently he is pursuing a Masters in Systematic Theology at the Christendom Graduate School. During his 30 year Naval career, Vince flew the F-14 Tomcat in carrier based operations, later served in the Pentagon and retired in 2012. Vince is active in the Knights of Columbus, Angelus Academy Men's Sodality, Trail Life USA youth adventure program, and with his wife Nelly supports the northern Virginia chapter of World Wide Marriage Encounter. He and his family are parishioners of St. Raymond of Penafort Catholic Church in Springfield.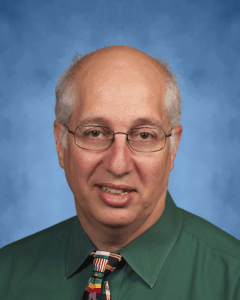 Joseph Ammirati
Director of 

Operations
Mr. Ammirati serves Angelus Academy as our Director of Operations. As Principal for 7 years, he was instrumental in leading our school to its expanded new home. As a dedicated servant to the Angelus mission for over 13 years, Joe shared his talents with the community in the early years as an assistant teacher in the preschool and Kindergarten programs. He then taught Physical Education and Computer classes and served as Vice Principal for several years. He currently teaches Middle School History and elementary computer classes while guiding the operations of our school. Mr. Ammirati enjoys his role as an adult CYO leader and coaches CYO basketball and youth lacrosse. He and his wife Kathleen are the parents of four children, three of whom are graduates of Angelus Academy. The Ammirati family are active parishioners at St. Raymond of Penafort in Springfield. He earned his BA degree in Politics from the Catholic University of America.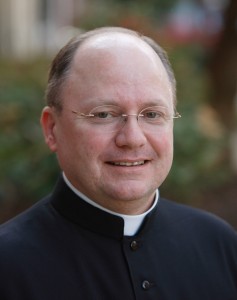 Rev. John C. De Celles
Chaplain and Clergy Consultant
Father John De Celles is the Pastor of St. Raymond of Peñafort Parish in Springfield, and Chaplain to both the Women's Apostolate to Youth (WAY) and Angelus Academy. He holds a Bachelor of Business Administration in Accounting from the University of Texas at San Antonio, a Master of Divinity and a Master of Arts (Moral Theology) from Mount St. Mary's Seminary in Emmitsburg, MD, and a Sacred Theology Licentiate from the John Paul II Institute for Studies in Marriage and Family in Washington, DC. After college he worked as a Certified Public Accountant for eleven years, most of that time at the international accounting firm Arthur Young & Company (now Ernst & Young). He was ordained a priest for the Diocese of Arlington in 1996, and served as Parochial Vicar in various parishes in the Diocese before being named to St. Raymond's in 2010.

Jane Adkins
Jane Adkins, a member of the Women's Apostolate to Youth for nineteen years, has served Angelus Academy as Founding Principal, Secretary/Treasurer of the Board of Directors, and member of the Board of Trustees since its founding in 2000. Jane is the product of a strong Catholic formation provided by the Sisters of Charity and the Third Order Franciscan Sisters. She has her BA in Social Studies/Elementary Education from Ladycliff College, Highland Falls, NY, and has done graduate work at Trinity College, Washington, DC. Jane's extensive teaching experience includes teaching for the Archdiocese of Newark and the Diocese of Arlington, as well as assignments in several states and in Germany. While living in Middletown, Ohio, she founded a preschool program for the YMCA that included instruction in gymnastics, swimming, and a Montessori-based education. Jane retired from active teaching and administration in June 2007. She and her husband COL (retired) Charles P. Adkins have three grown sons and six grandchildren. The Adkins are active members of Good Shepherd Catholic Church in Alexandria, VA.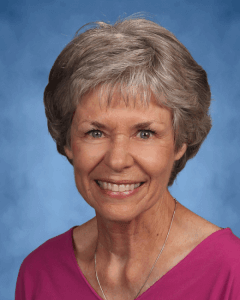 Barbara DeWolf
As a member of the Women's Apostolate to Youth, the founding organization of Angelus Academy, Mrs. DeWolf has been involved with Angelus Academy since the school's opening in 2000. She has taught first and third grades, seventh grade religion, served as Vice Principal, and is currently the Mission Director, the liaison between the Women's Apostolate to Youth and the School. Mrs. DeWolf holds a Bachelor's degree in Education with a concentration in English from Boston State College. The DeWolf family traveled around the country and overseas as Mr. DeWolf served with the United States Air Force for 29 years. The DeWolf's are parents of three and are looking forward to the birth of their thirteenth grandchild. They are parishioners of St. Raymond of Penafort Parish. The couple's youngest daughter is a proud graduate of Angelus Academy.

Christa Hurley
Christa Hurley grew up in Northern Virginia and attended elementary and high school in the Diocese of Arlington. After earning her degree in Elementary Education and History from the College of William and Mary, she taught for three years in a Diocesan elementary school. Christa has been a member of the Women's Apostolate to Youth since college. She and her husband, Sean, have five children, four of whom have been involved in the Little Messengers preschool program and attend Angelus Academy. Christa taught seventh and eighth grade Religion at Angelus in its early years. She is involved in the Angelus Academy Mother's Sodality and assists with the annual Gala and Auction, the school's largest fundraiser. The Hurleys are parishioners at Queen of Apostles Church.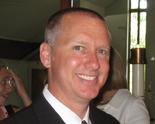 Tim Hurley
Tim Hurley joined the Angelus Academy board of trustees in 2007. The father of five, four whom are enrolled in Angelus Academy and one Angelus graduate who is thriving at John Paul the Great High School, Tim has been a staunch supporter of Angelus Academy from the beginning. His wife, Tricia has been a vital part of the school's Little Messengers pre-school program. Tim grew up attending Catholic schools in the Diocese of Arlington. After receiving his BS in Civil Engineering from Virginia Tech in 1993, he went to work at Shirley Contacting Company, LLC, a heavy highway and infrastructure company in Lorton, Virginia. In 2000 he received an MBA from George Mason and today serves as Vice President of Shirley running its Metro Earthworks division which specializes in earthwork and site development projects. The Hurleys live in Prince William County and are active members of St. Elizabeth Ann Seton Parish in Lake Ridge, VA.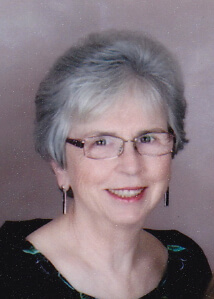 Robin Maas
Dr. Robin Maas is the Founder and former Director of the Women's Apostolate to Youth (WAY). At the time of her professional retirement in 2000, she was serving as Academic Dean and Professor of Spirituality at the John Paul II Institute for Studies in Marriage and Family in Washington, DC. Prior to that she taught Christian Education at Wesley Theological Seminary. Her PhD in Religion and Religious Education is from The Catholic University of America. She also holds graduate degrees from Wesley Theological Seminary in DC (Master of Theological Studies) and the University of Makerere in Uganda (Master of Sociology). Her BA is from Principia College in Illinois. Dr. Maas is married, the mother of three children and the grandmother of seven. She is a member of St. John the Beloved Parish in McLean, VA and has served on the Board since its inception.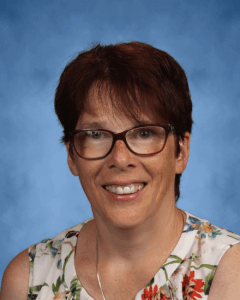 Lisa McCrumb
Lisa McCrumb has been involved with Angelus Academy as a teacher, trustee, and parent. She began teaching at Angelus Academy in 2005 and served as the first grade teacher for many years. She is currently teaching kindergarten. Lisa joined the Board of Trustees in 2009 as the Faculty Representative. She and her husband, Bryan, have three children. Their youngest daughter, Allison, is a 2012 graduate of Angelus Academy. Lisa received her BS in Interdisciplinary Studies along with her PreK–6th grade teaching certification from Regent University. Lisa and her family are active members of Good Shepherd Catholic Church in Alexandria.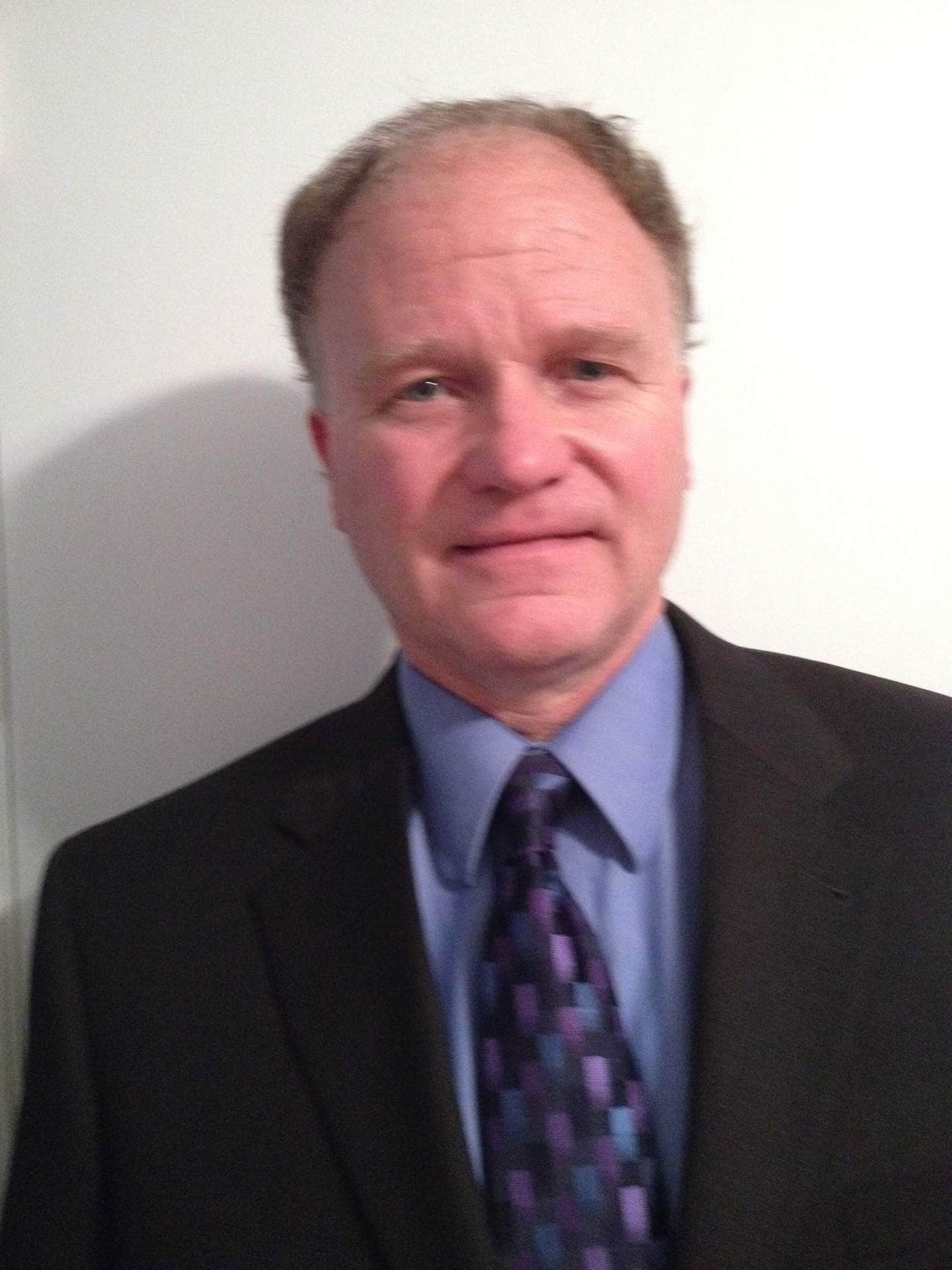 David White
David White and his wife, Jennifer, have one daughter who has attended Angelus Academy since 2010. They chose the school for the pre-school alternatives offered by Angelus along with the strong sense of Catholic community and culture which are intertwined with the curriculum and school activities, as well as various parent school organizations. David is a western Pennsylvania native who received an undergraduate degree in Accounting from The Pennsylvania State University as well as his Masters in Business Administration degree from The George Washington University. A Certified Government Financial Manager, he is currently a Project Manager at CGI Federal in Crystal City, Va. David and Jennifer are parishioners of Holy Spirit Catholic Church in Annandale, VA.