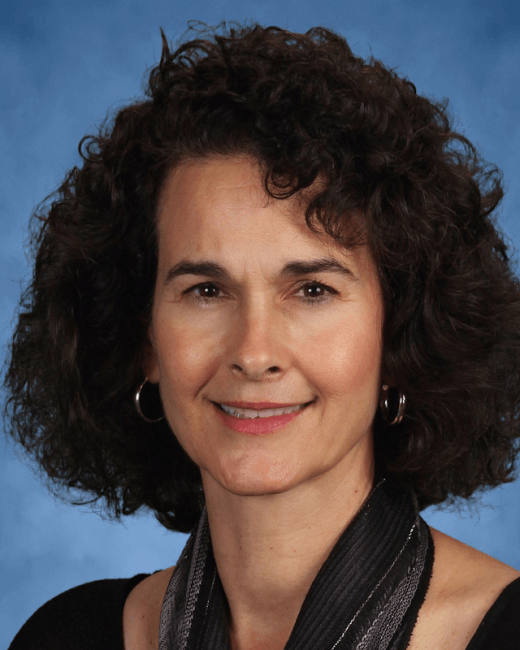 Vivian Zini
Principal
Mrs. Zini is a founder of Angelus Academy and member of the Women's Apostolate to Youth. She brings over 30 years of experience in education to her leadership role. She served on our school's Board of Trustees for ten years and also taught Drama and Religion as Angelus grew in our first location. She introduced a challenging Shakespeare program to our community in the early years and has continued as a school volunteer through our expansion. Mrs. Zini earned her Bachelor's Degree from University of South Carolina and has a Master's Degree in Communications from Regent University. Her post-graduate degree is in Education with a certification in K-12 reading and theatre from the University of North Carolina, Asheville. She has taught in the Fairfax County Public Schools system, for Seton School, Manassas and St. Veronica's Catholic School, Chantilly. She has also served as a Youth Minister at Blessed Sacrament, Alexandria. Her professional experiences equip her to make a positive impact on classroom learning, staff development and family-school communication strategies. As a WAY member, Vivian brings her passion for the saints to DAYSTAR retreats. The Zini family belongs to St. Timothy in Chantilly. Vivian and her husband, Stephen, have two children in high school.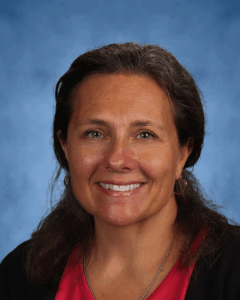 BettyJo Lash
Assistant Principal and Director of Admissions
Mrs. Lash, a member of WAY, graduated from Swarthmore College with a BA in Psychology and Harvard University, Graduate School of Education, with a M.Ed. in Counseling. She has worked in Education for over 25 years, including positions at Pomona College, Georgetown University and Sleepy Hollow Preschool. Through WAY, her love for the Catholic faith has deepened and she strives to be a better wife, mother and teacher in this intergenerational faith community. She and her husband Jon have 4 children who attended or currently attend Angelus. They are Queen of Apostles parishoners. Her time at Angelus has included teaching 8th grade religion, Computers, Little Messengers, Art and Drama.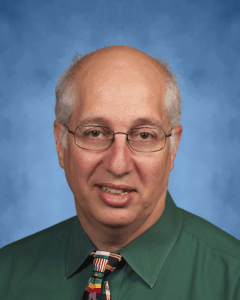 Joseph Ammirati
Director of Operations
Mr. Ammirati serves Angelus Academy as our Director of Operations. As Principal for seven years, he was instrumental in leading our school to its expanded new home. As a dedicated servant to the Angelus mission for over 13 years, Joe shared his talents with the community in the early years as an assistant teacher in the preschool and kindergarten programs. He then taught physical education and computer classes and served as Vice Principal for several years. He currently teaches middle school history and elementary computer classes while guiding the operations of our school. Mr. Ammirati enjoys his role as an adult CYO leader and coaches CYO basketball and youth lacrosse. He and his wife Kathleen are the parents of four children, three of whom are graduates of Angelus Academy. The Ammirati family are active parishioners at St. Raymond of Penafort in Springfield. He earned his BA degree in Politics from the Catholic University of America.
Dr. Joy Marean Hickey
Director of Accreditation and Curriculum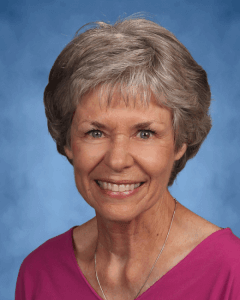 Barbara DeWolf
Mission Director
As a member of the Women's Apostolate to Youth, the founding organization of Angelus Academy, Mrs. DeWolf has been involved with Angelus Academy since the school's opening in 2000. She has taught first and third grades, seventh grade religion, served as Vice Principal, and is currently the Mission Director, the liaison between the Women's Apostolate to Youth and the School. Mrs. DeWolf holds a Bachelor's degree in Education with a concentration in English from Boston State College. The DeWolf family traveled around the country and overseas as Mr. DeWolf served with the United States Air Force for 29 years. The DeWolf's are parents of three and are looking forward to the birth of their thirteenth grandchild. They are parishioners of St. Raymond of Penafort Parish. The couple's youngest daughter is a proud graduate of Angelus Academy.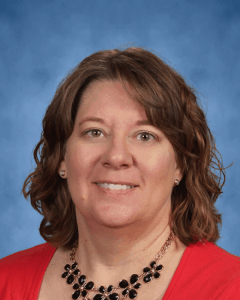 Tracy Frelk
Administrative Assistant
Mrs. Frelk first became involved with Angelus Academy when she and her family moved to Virginia in 2003, and she enrolled her children here. Since then, she has volunteered in many capacities, including working at the front desk and teaching Spanish to kindergarten, first grade and second grade. She also taught math to the middle school for five years. Before becoming a stay-at-home mom, Mrs. Frelk received a B.A. in political science and worked on Capitol Hill and in law firms in Washington, DC. Six of her children have graduated from Angelus Academy, and one currently attends. She and her husband, Jim, are very happy to be part of the Angelus family.
Mary Runyan
Little Messengers; Afternoon Kindergarten Aide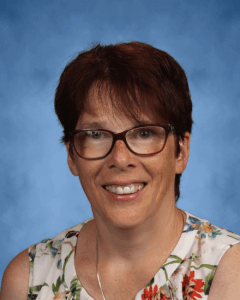 Lisa McCrumb
Kindergarten 
Lisa McCrumb has been involved with Angelus Academy as a teacher, trustee, and parent. She began teaching at Angelus Academy in 2005 and served as the first grade teacher for many years. She is currently teaching kindergarten. Lisa joined the Board of Trustees in 2009 as the Faculty Representative. She and her husband, Bryan, have three children. Their youngest daughter, Allison, is a 2012 graduate of Angelus Academy. Lisa received her BS in Interdisciplinary Studies along with her PreK–6th grade teaching certification from Regent University. Lisa and her family are active members of Good Shepherd Catholic Church in Alexandria.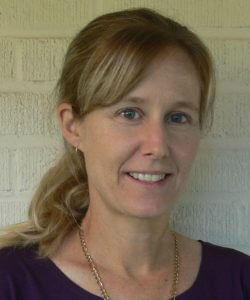 Terri Hood
First Grade
Mrs. Hood graduated from the College of William and Mary with a B.A. in English and George Mason University with a M.Ed. in Education. She has worked in education for over twenty-five years as a preschool teacher, Fairfax County English teacher, Institute of Excellence in Writing (IEW) instructor, and Director of Good Shepherd Skye Chase Co-operative for homeschoolers. She is very excited to be a part of the Christ-centered Angelus community and share her faith with the preschoolers, kindergarteners, and first graders in the Our Lady's atrium. Mrs. Hood, her husband, and six children are parishioners at Good Shepherd Church.
Matthew Coleman
Second Grade
Hannah Allman
Third Grade
Having grown up in the Northern Virginia area, Miss Allman, an Angelus Academy graduate, is excited to return after earning her Bachelor of Science degree in Early Childhood Education from Franciscan University of Steubenville. In addition to the numerous classroom experiences the degree program provided, Miss Allman has been a camp counselor and sports instructor at South Run Recreation Center for several years. While at Franciscan, she grew in her devotion to the Blessed Mother and is looking forward to sharing that love with her third grade students. Miss Allman is a parishioner at St. Raymond of Penafort Catholic Church.
Gabriella Page
Fourth Grade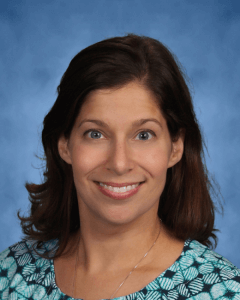 Amy Carney
Fifth Grade
Mrs. Carney is a new addition to the Angelus Academy family. A native of New Jersey and graduate of Wofford College, South Carolina, Mrs. Carney has 8 years of classroom experience. After moving to Northern Virginia, Mrs. Carney was fortunate to teach at Mount Vernon High School followed by St. Rita School in Alexandria. She and her husband live in Prince William County, with their three children who are current Angelus Academy students. She and her family attend Our Lady of Angels in Woodbridge.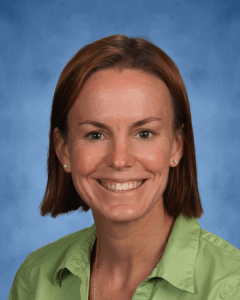 Susan Hunt
Middle School
Mrs. Hunt has been part of the middle school teaching team at Angelus Academy since 2003. She has her Bachelor of Science degree in Chemistry and her Masters degree in Biotechnology. She enjoys interacting with the middle school students and seeing them grow in love for God and learning. She especially enjoys hands-on lab activities and word problems.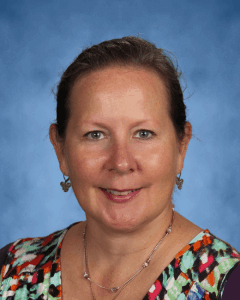 Julie Maimone
Middle School
Mrs. Maimone has been teaching at Angelus Academy since 2002. Her main focus through the years has been teaching Latin to the 5th – 8th graders, but she is also currently responsible for teaching middle school religion. She has her Bachelor of Arts Degree in English Composition from George Mason University. Mrs. Maimone is a founding member of the Women's Apostolate to Youth (WAY). Her favorite thing about teaching at Angelus Academy is the way in which all disciplines—not just religion classes—point the children toward God.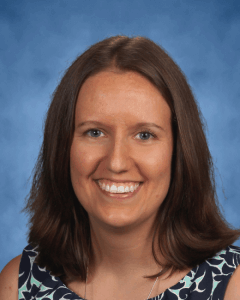 Virginia Osella
Middle School, Music, Choir
Ms. Osella graduated from the University of Mary Washington with a B.A. in English and a Virginia teaching license. Ms. Osella was born in Connecticut, and grew up in Lexington, VA. She was homeschooled for several years, and then she and her two younger siblings began attending a Catholic school in Staunton, called Guardian Angel. The small, loving environment and caring teachers fostered her faith and her desire to become a teacher. After graduating from college, Ms. Osella discovered Angelus Academy and soon realized it had more similarities to her school than just the name. She was excited to join the faculty as a middle school English, history, and choir teacher. She enjoyed watching the students be nourished by the strong Catholic identity of a school so similar to her own. After spending a year with the Sisters of Life in New York, she came back to Angelus to teach second grade. She enjoys spending time with the middle school students and passing on her love of music through teaching choir.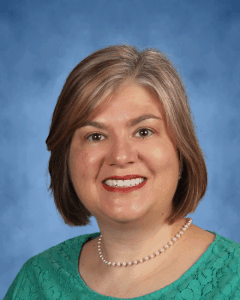 Lisa Rickards
Middle School
Lisa Rickards recently joined the faculty of Angelus Academy as a middle school math teacher. She received her Bachelor of Science in Foreign Service from Georgetown University and earned her teaching certification while her family lived in California. She holds a Virginia Collegiate Professional License for Elementary Education with an endorsement for Middle School Math. She, like Galileo, believes mathematics is the language in which God wrote the universe, and she loves watching children discover all its wonders through the beauty of mathematical concepts.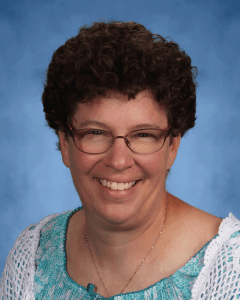 Marie Gemperline
Resource Teacher
Marie Gemperline has been actively involved with Angelus Academy since 2003, when her oldest son was in Kindergarten. She has four children, two currently attend Angelus and two are alumni. The Gemperlines are parishioners of Good Shepherd Catholic Church. Mrs. Gemperline holds a Bachelors of Science degree in Education from the University of Cincinnati with specialties in Elementary and Special Education. She has taught special education in a variety of settings, 5th grade at Frankfurt International School, and homeschooled her 2 oldest children while her family was stationed in Japan. She and her husband, Ed, are grateful for the blessings they have received as members of the Angelus family.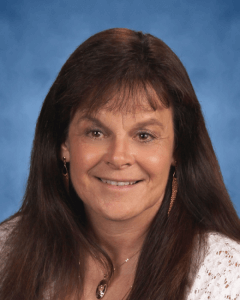 Sheila Bruen
Physical Education, Front Desk
Mrs. Bruen first joined Angelus Academy in 2005, when her son entered Kindergarten. She has served as a volunteer aid and 3rd grade teacher. In the fall of 2008, she became our Physical Education teacher, serving in that role until her son graduated from Angelus Academy in 2014. This year, she is excited to return to teach P.E. again and manage our front desk. She was a commissioned officer in the U.S. Army and has a Bachelor of Science degree in Physical Education from Troy University, Troy, Alabama. Her hobbies include reading, cooking, bowling, and encouraging Angelus Academy students. She loves to motivate students to do their best, especially when confronted with new challenges.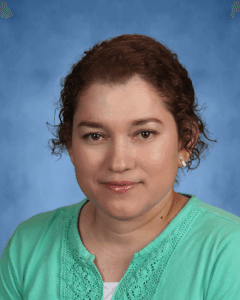 Senora Marina Rivera
Spanish
Mrs. Rivera has a Clinical Laboratory Analysis degree from the Autonomous University of Tamaulipas, Mexico. She holds an Advanced Certification in TESOL (Teaching English to Speakers of Other Languages) and an Advanced Certification in Second Language Acquisition Methodology for the Instruction of Spanish, both from the Canadian Institute of English, Toronto, Canada. She also has a Waldorf Schools Spanish Teaching Certification from Sunbridge College, Chestnut Ridge, New York. She has taught English as a Second Language to children and adults, Spanish in a bilingual preschool and several language centers including Berlitz Language Center, Diplomatic Language Services and Communikids Language Immersion School for Children. She developed and launched the first Spanish language program at the Washington Waldorf School in Bethesda MD during her 11 years there. She then taught Spanish at Blessed Sacrament Catholic School in Washington D.C. In 2015 Mrs. Rivera discovered Angelus Academy while looking for a preschool for her son. As a teacher, she strives to foster a love for­­ learning the Spanish language and to develop an appreciation of the different Spanish-speaking cultures.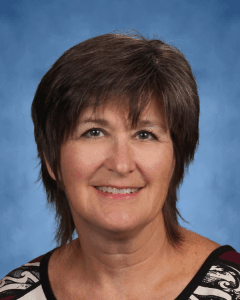 Jodi Shlesinger
Library and Special Events Coordinator
Mrs. Shlesinger began at Angelus Academy when the doors opened in 2000 as the full-time librarian. She was drawn to the school because of the strong emphasis in the Catholic faith and the rich Core Knowledge curriculum. In 2001, special events coordinator was added to her title of librarian. Jodi loves the hands-on approach to teaching and as the mother of two Angelus Academy graduates, she knows the subjects covered in each of the grades and aligns the field trips and special events to match the curriculum at each grade level. She is an avid reader, enjoys reading to the children and seeing them grow in their love of reading and literature.
Kaitlin Ammirati
Morning Kindergarten Aide; K-5 Art
Jill Hoagland
Catechesis of the Good Shepherd Catechist
Colleen Randell
Little Messengers Aide