Mary, Help of Christians Women's Sodality
The women's sodality at Angelus was formed to  support the mothers of Angelus students in our efforts to live out our vocations as wives and mothers. The sodality provides spiritual and communal support, mostly through our monthly meetings. Under the spiritual direction of Dr. Robin Maas, founder of Angelus Academy, we listen to talks, or read and discuss books, or hear presentations by other mothers.
Our monthly sodality meetings also include plenty of time for social as well as spiritual support. Sodality mothers take turns hosting the meetings in their homes. Other mothers bring snacks and we enjoy coffee, tea and time to chat before the presentation begins. Younger siblings of Angelus students are always welcome at sodality meetings—from infants to preschoolers—and when we know there will be little ones, we also invite a friendly homeschooled middle- or high-schooler (or two) to keep an eye on them.
The presentation begins at 9:15 a.m., after a prayer to Mary, Help of Christians, and lasts about an hour. Afterward, there is opportunity for discussion, which ends in time for Little Messenger (Angelus Academy preschool) mothers to pick up their children at the school.
The sodality also discusses upcoming events at Angelus Academy and how we can assist, promote and organize activities at the school. Many school events are run by sodality mothers. And when an illness or a new baby comes to an Angelus family, sodality members offer help—prayers, visits, carpooling, meals.
The sodality is meant for all the mothers of Angelus, and all mothers are welcome! Even if you cannot commit to coming every month, consider attending our meetings if you can. Meetings are held after morning drop-off on the first Thursday of the month. Reminders for the meetings go home in the blue folders, along with information on the meeting location. No RSVP is necessary—we look forward to seeing you!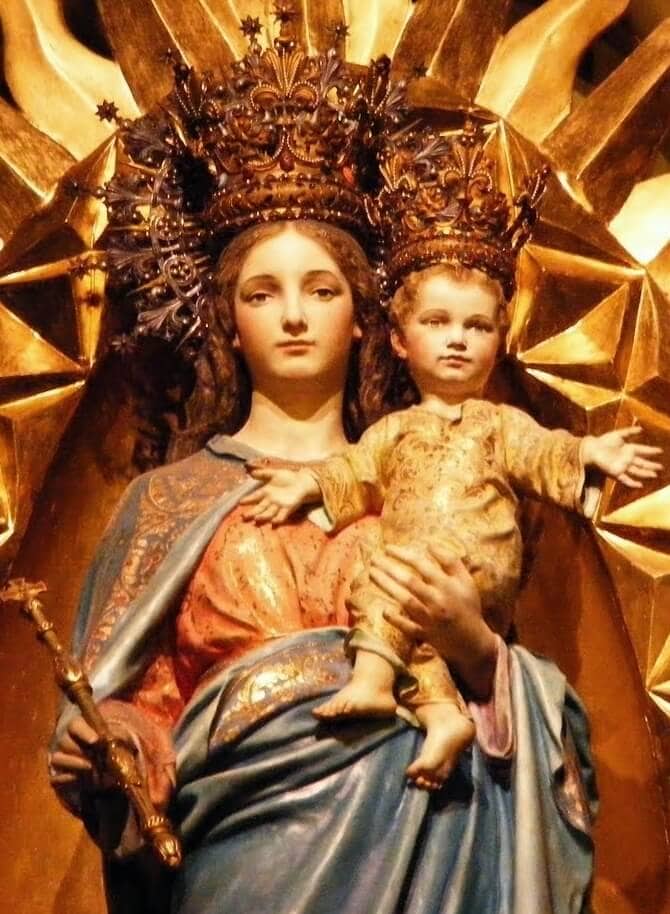 For more information about the women's sodality, contact Sioban Nalda at 703-569-5417.