The Saint Thomas More Men's Sodality
The men's sodality meets monthly to discuss topics related to our Catholic faith and our virtues as Catholic men. We open with a prayer and then have a lively discussion following a brief presentation. Fathers of Angelus Academy students and any Catholic men (married or single) who have an interest in our school are invited.
We view our state as Catholic men as a sacred vocation to which we donate all our efforts and talents. As a group, we support each other in our daily struggles. Particularly, we strive to sharpen our intellect and strengthen our virtues so that we might be empowered to protect our families and to engage a secularized culture.
Topics we have recently discussed include Humanae Vitae, G.K. Chesterton's The Everlasting Man, Preparing for Lent, and Pope Francis' Apostolic Exhortation "Evangelii Gaudium." Our patron saint is Thomas More, defender of the integrity of sacramental marriage, a model of holiness in the vocation of marriage and a promoter of the value of human life and true patriotism. The men's sodality generally meets in the evening at a neutral location.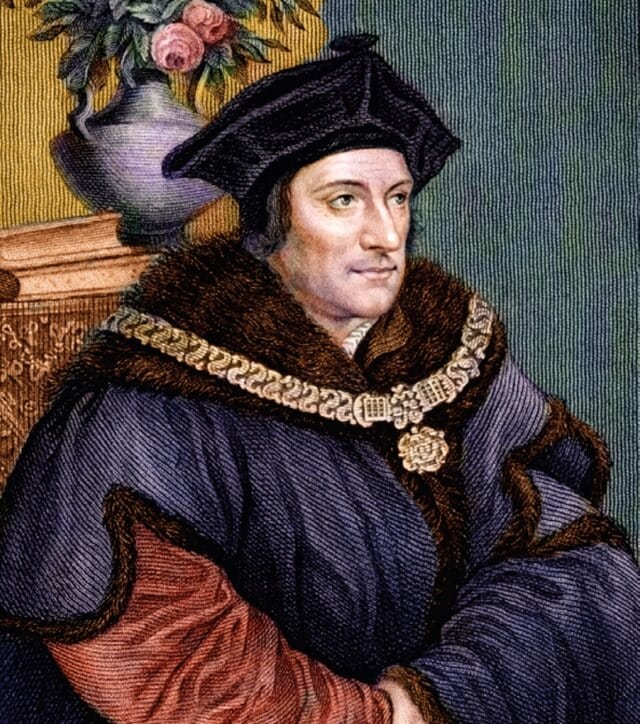 For more information about the meeting location and schedule, contact Joe Milligan 703-569-0407 or Dave White 703-992-6082.